My lovely sis Megsie from
pint
was staying with me when the first news of the devastation that swept through Toowoomba and surrounding areas emerged. We knew we had to do something to help raise some funds, like we did with the Victorian Bushfires of 2009. When we found
Toni's wonderful post co-ordinating a whole heap of auctions and fundraising
, we knew we had to be in on it. I sent Megsie back home last Tuesday (5 hour drive) with a couple of organic denim cuts.
They returned to me this week after she applied her awesome talent to them and this is what they've transformed into.
These are definitely One-of-a-Kind shorts!!!
You know, I'd be quite happy to keep them for my kiddies but... I promised.
Lily has already put her hand up for some mermaid ones though (hint hint Megsie, there will be some more cuts in the mail to you if your kids want to put their orders in!)
Originally we were going to auction them off, but we love
Jodie from RicRac's
raffle/giveaway idea so much we're doing what so many other crafty bloggers are doing, and borrowing it!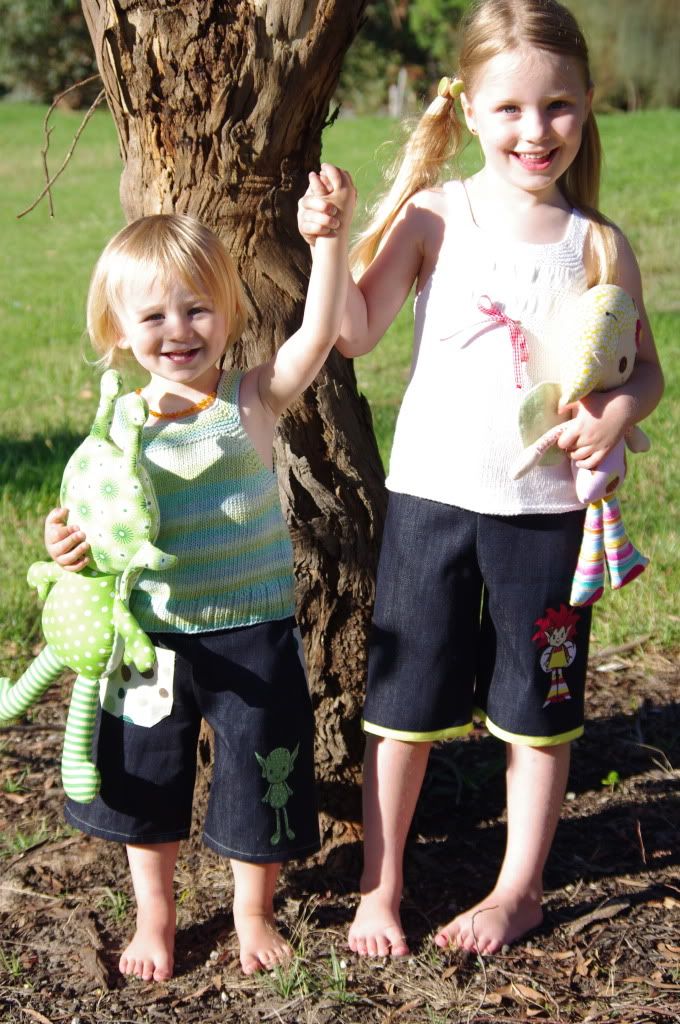 so here we go, two giveaways, same rules apply. Two posts to make it clearer and easier to follow.
i'll post rules in both giveaway posts so it's easier to follow.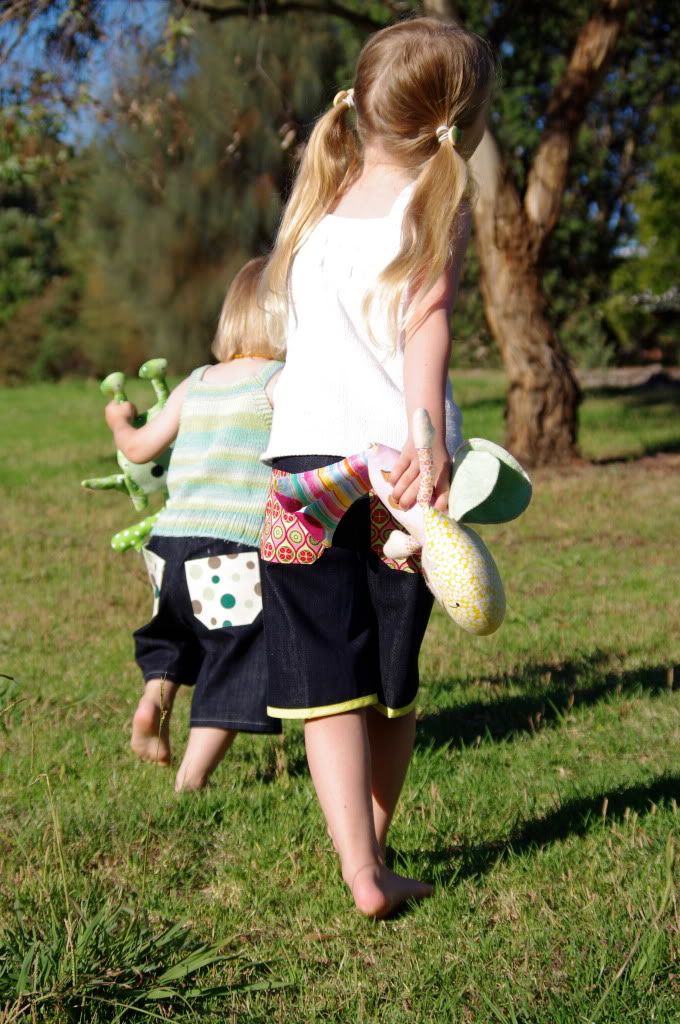 giveaway posts to follow.....
and yep, they will be photo heavy
bwahahahahaha!!!!